Dr. Henrik Harms
Managing Director
Henrik represents the interests of b.yond ventures both at the Biesterfeld Group and in the start-up ecosystem. As an expert in the strategic work in family-run businesses, he has extensive knowledge of organisational and innovation development. Through his role as Director of Corporate Strategy at Biesterfeld AG, he is also a member of executive management and can give our start-up partners the necessary visibility in the network, which consists of the entire Biesterfeld Group and their partners.
Kai Springwald
Strategy Lead
Kai offers our start-up partners guidance in identifying and implementing projects for the joint development of their products, services and business models. He is also always working on advancing b.yond ventures' development. He contributes his knowledge of strategy, innovation and workshop design to all our start-up projects. As the Project Manager of Corporate Strategy at Biesterfeld AG, he has excellent connections and can find the right experts for your concerns.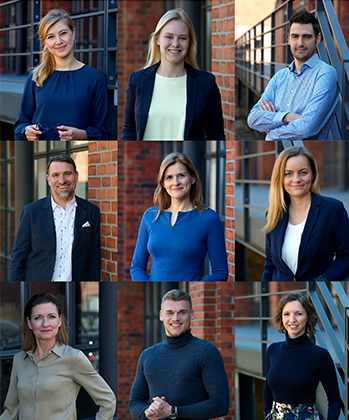 Biesterfeld experts
Global, interdisciplinary expertise
We are part of the globally active Biesterfeld Group. Our start-up partners can therefore benefit from networks and access to markets, but above all from the in-depth interdisciplinary know-how of our 900+ colleagues. In addition to expertise in technical applications, our partners have access to our extensive knowledge of purchasing, sales and distribution, logistics and many other strategic and operational fields.